About Marsha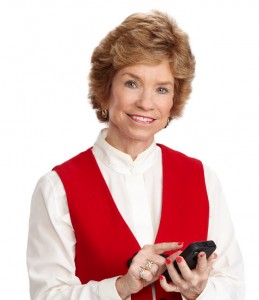 Although raised in Minnesota, Marsha Asp has lived and worked successfully in real estate in SW Florida for 30 years. As she says, when they play "Dixie" I stand up! An avid boater, golfer and lover of the outdoors, Marsha was a perfect match for the Florida lifestyle and she loves sharing her enthusiasm with newcomers looking for a retirement home, vacation condo or an investment property.
Beginning her career on Sanibel Island with new condominium developments, then to waterfront residences on Gulf access bay and river sites, it is only natural that her specialty became waterfront condo residences. Her website provides a wealth of information on properties available for sale or recently sold.
But it doesn't stop there. Marsha has guided hundreds of clients to homes in Fort Myers in golf course developments and in quiet residential neighborhoods extending south to Estero and Bonita Springs. The sheer number of communities can be daunting to buyers, but Marsha's market knowledge and listening closely to their goals assures they will find their perfect piece of Florida paradise. Likewise, tremendous opportunities exist in distressed and bank-owned/foreclosure properties but it can be a quagmire and extremely frustrating for a buyer to navigate. Marsha gets a special thrill in helping a buyer score a real bargain and line up difficult to secure mortgage financing. Use her experience to your advantage.
Lots of past clients attest to Marsha's professionalism as does the Greater Fort Myers Realtor Assn. who named her "REALTOR of the YEAR" among other honors. Top producer awards line her shelves but a satisfied client is the best reward.
"Visit my website at www.thewaterfrontspecialists.com or e-mail me …it will be a pleasure to help you become the next happy Florida home or condo owner!"
Marsha Asp
ABR, CRS
Broker Associate